Director's Insight
Evolving and Expanding
In nearly a century of doing business, some services at Garver have been mainstays, like superior bridge and roadway design, and unwavering customer relationships. But just as strong is our instinct to evolve.
In the last three years Garver has added to its expert roster of engineers to boost proficiency in hydrology and hydraulics, environmental services, and traffic modeling. We have also formed a Project Controls Team and become more involved in public meetings.
Burt Weathersbee and Mark Hammons have solidified us as the region's leader for two-dimensional modeling for bridge hydraulics analysis, and Blake Blakemore and Rick Kingery have added to the Bridge Team's design and fracture critical inspection efforts, respectively. Our Environmental Team, which began as a small group of specialists in Oklahoma, has added offices in Arkansas and Texas, with Bill McAbee, Kirsten McCullough, and Wendy Travis increasing our clients' ability to comply with NEPA regulations.
Sophisticated traffic modeling services have helped us solve pressing traffic challenges, and a Project Controls Team works daily with the Connecting Arkansas Program (CAP), managing all aspects of the $1.8 billion program. Public meetings are a large part of CAP and other programs, as clients seek community feedback. Simplifying complicated tasks for the public is a unique talent Garver possesses, and further proof that one of the region's most reliable firms isn't slowing down as it heads into its second century.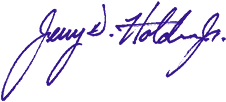 Contact Garver's Director of Transportation, Jerry Holder at: JDHolder@GarverUSA.com
For more information, view our
services portfolio at
GarverUSA.com